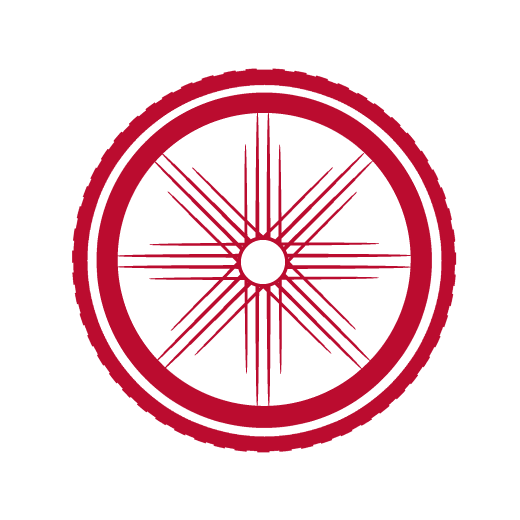 CREATIVE BRIEF
UX / UI, WEB & BRANDING: SLOW ROLL 505
Slow Roll 505 is a non-profit that aims to connect people from all walks of life with group bike rides through the diverse neighborhoods of Albuquerque, New Mexico, United States.
Being new in the Albuquerque community, Slow Roll 505 needed an identity that would help them reflect the character and aesthetic of the metro area, located in the Southwest on historic Route 66, while also distinguishing them from local brands and other Slow Roll organizations around the world.
Working closely with this new non-profit, we developed a visual identity inspired by not only the organization's mission of gathering community members for monthly bike rides, but by the cultural history of Albuquerque, New Mexico. 
The logo is a bike tire with wheel spokes made from an altered Zia symbol from the New Mexico State flag.
On all infographics and posters (designed for both digital and print), a faded map of Albuquerque is the background and a silhouette of the Albuquerque skyline makes up the footer.
The primary font, Sofachrome, reflects the classic, neon aesthetic of Route 66, which passes directly through Albuquerque. The secondary font is Helvetica, commonly associated with street signage and in line with the road biking theme.
The color palette of deep red and turquoise are pulled directly from modern and vintage signage around the city.
We focused on making the website as mobile friendly as possible anticipating people using their phones to complete the online registration when arriving at the meeting points before the rides.
LOGO
BUSINESS CARDS
WEBSITE/CONTENT/COPIES
POSTERS
INFOGRAPHICS
SCREENSHOTS OF WEBSITE ON MOBILE DEVICE